HART® head mounted Temperature Transmitter
-Key features

- HART protocol temperature transmitters with HART 7
- RTD input PT100,Cu50,Cu100, PT1000(Needs to be custom made)
- T/C input K,E,S,B,J,T,R,N,WRe5,WRe3
- 4-20mA output plus HART protocol
- 12~35VDC power supply
- 2000Vac Galvanically electrical isolation
- 0.1% accuracy for RTD, 0.2% accuracy for TC
- Input and range configurable via HART communicator or free PC software
- Compatible with Rosemount 275,375 communicator
- Surge protection, reverse connection protection
- Temperature drift≤25ppm/℃ F.S
- Ambient temperature.: -30-80℃
- Storage temperature.: -40-120℃
- Housing material.: PA66
- Mounting screw.: M4*2
- Private label available on request
- Can be mounted to a DIN B junction box.
- CE comply

-HART modem SM100-C(III)

To connect the HART temperature transmitter with computer, HART MODEM is needed. our HART modem SM100-C(III) is very flexible with built-in 250 ohm resistor and 24VDC source, there is no need to include a separate 24VDC source when commissioning the transmitter, which makes the wiring very easy during the configuration process.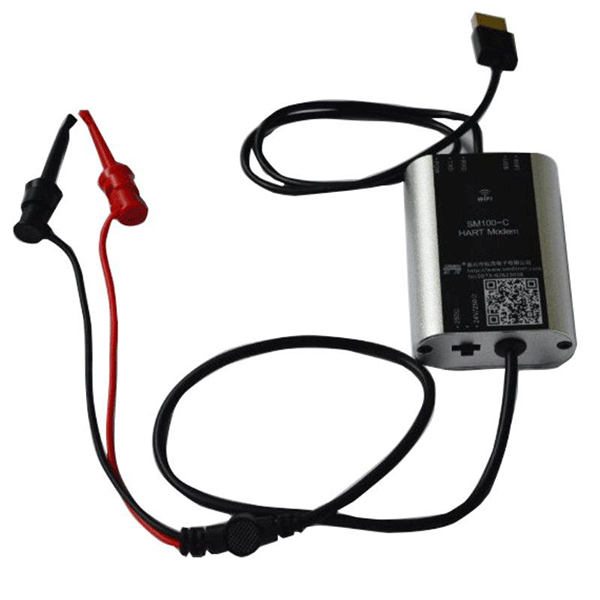 -Size and Dimension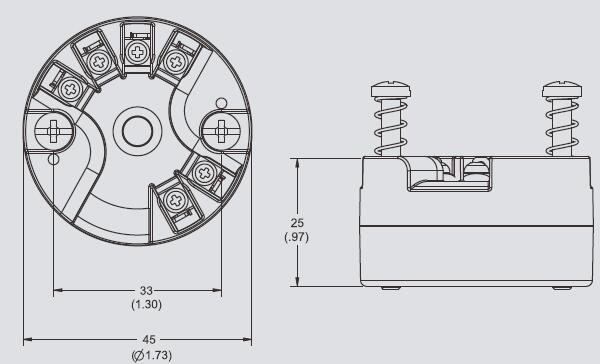 -Wiring diagram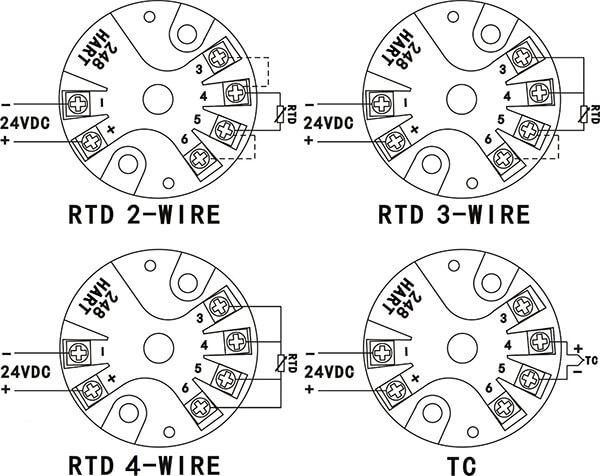 1) The power source goes to terminal 1 and terminal 2
2) This item works with 2 wires, 3 wires and 4 wires RTD sensors, for 2 wires RTD, the two wires goes to terminal 4 and 5, and jump a wire between 3 and 4, jump another wire between 5 annd 6, for 3 wires RTD sensors, three wires connected to terminal 3, 4 and 5, and addtional to that, must jump a wire between 5 and 6. for 4 wires RTD, 4 wires connected to terminal 3, 4, 5, 6. the part where most likely being overlooked is for the 3 wires RTDs, a wire must be jump externally between terminal 5 and 6 for a 3 wire RTDs.