Ramp soak controller 1/16, 1/8, 1/4 DIN 220VAC source

-Key features

● Ramp and soak controller aka profile controller
● TC/RTD analog input
● Multiple profiles, total 32 segments
● 32 segments can be divided into 4 programs
● Run/stop/jump function
● You can also link different patterns
● 85~265Vac, 24VDC/AC
● PV/SV re-transmission
● RS-485 communication
● 0.25%F.S accuracy
● C/F display selectable
● Master/Slave function
● 24VDC auxiliary power source

-Maximum 4 patterns, each pattern with maximum 8 segments, 4 patterns can be linked together as 1 pattern with 32 segments.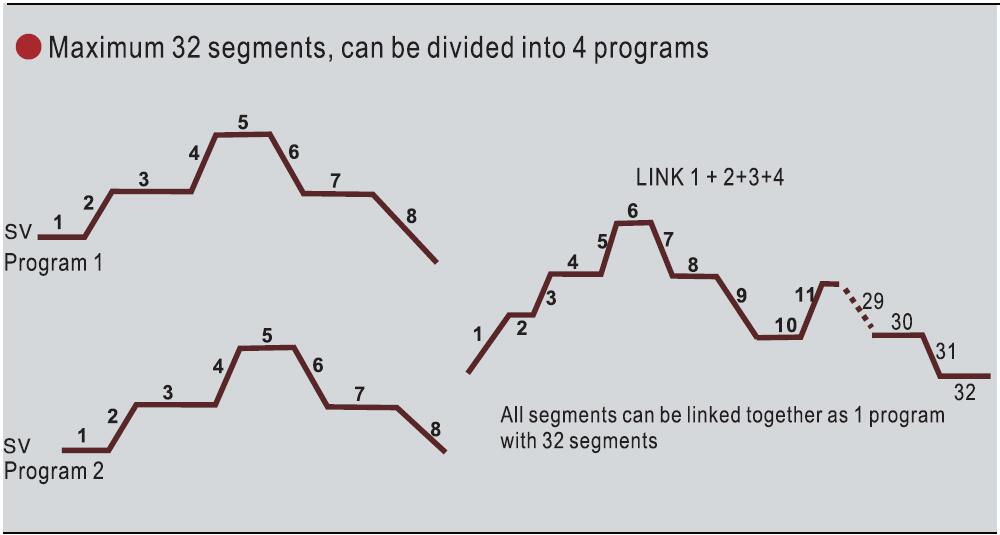 -logic outputs and wait function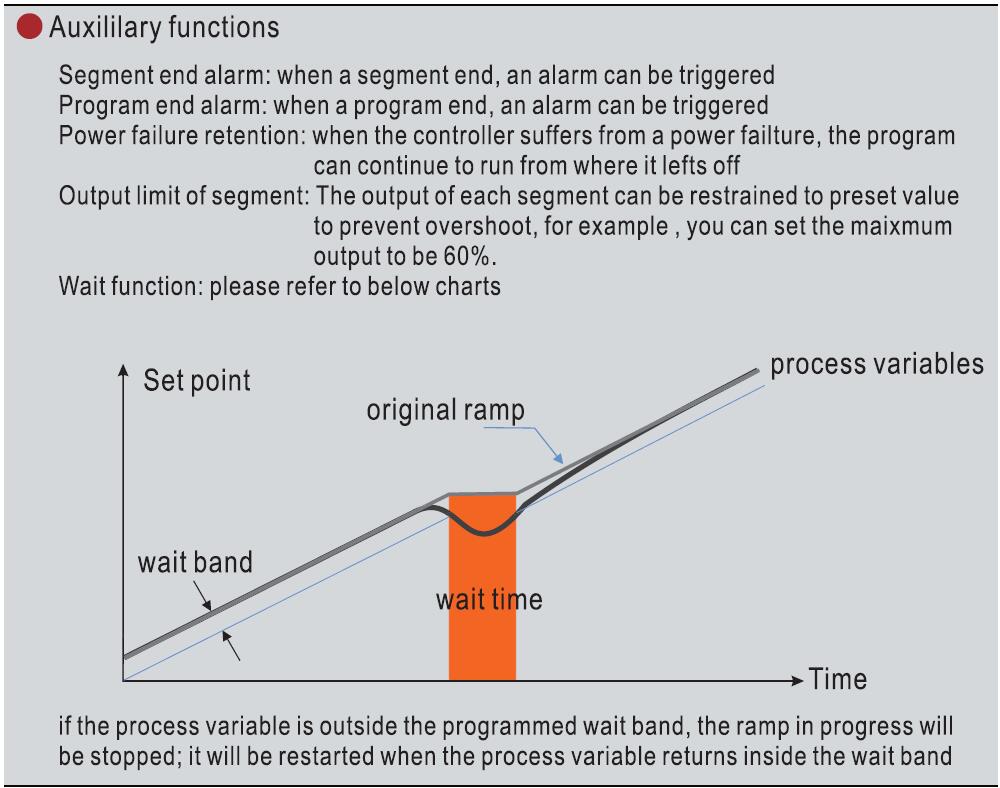 -Master and slave function, this is very useful for furnace with multiple layers, each layer had different requirments on the temperautre, the salve controller inheriate the SV valve from the master device

-Other features like RS-485, process value re-transmission is also available. the controller offers different approach to handle the power failure and resume indicent.