PID temperature controller with timer

-Key features

A panel mount temperature controller and timer 2 in1 controller. the timer can be triggered anytime you want, and it have to be triggered externally via a switch, there is no correlation between the timer and controller besides the fact that there were built together in one housing.

● Dual line 4 digits display
● Temperature controller wtih timer
● Timer triggered manually
● Timer triggered via external switch
● Timer reset via external switch
● Timer counting up or down
● Timer unit can be seconds or minutes
● PID ON/OFF mode
● RS-485 Modbus RTU
● Perfect for heat press transfer etc
● CE comply

The upper display is for temperature indication, lower display is for time indication, with 5 push buttons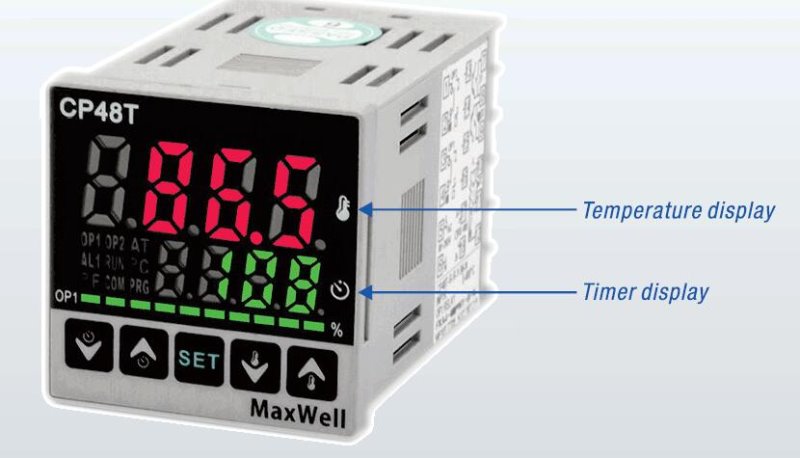 -Temperature control
The controller support Thermocouple and RTD inputs, SSR drive , relay output, no alarm, RS-485 modbus optional

-Timer
Timer can be triggered externally with a dry contact switch, such as a foot switch. and a buzzer can be connected to the timer, when timer finish the cycle, the buzzer will go off and make some noises. connect a switch between termianl 7 and 8 can trigger the timer, another switch can be connected to terminal 8 and 10 for reset purpose.